Dining and Cuisine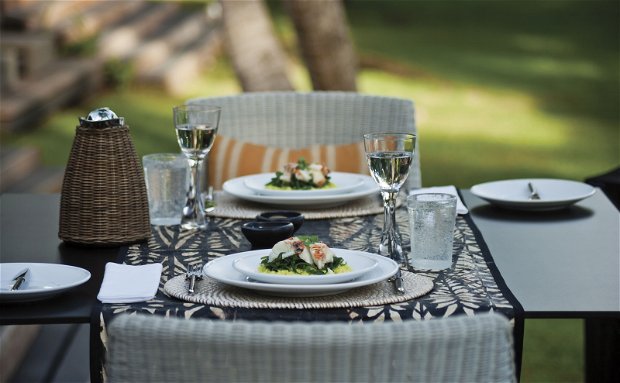 Food on Dolphin island often can be best described as Fijian fusion in style – a unique blend of traditional Fijian flavours and ingredients combined with elements of Indo-Fijian cuisine creates a fabulous array of taste sensations. Spices, chillies, coconut, seafood, fresh fish, limes, indigenous vegetables and exotic tropical fruits all feature on the menu.
Guests enjoy the best Fiji has to offer when Manager, Dawn Simpson, is preparing dishes for their enjoyment. Dawn is also happy to generously share the secrets of her kitchen with guests during their stay and to take them to the local market where she goes to carefully select her produce.
Guests on Dolphin Island can choose what they would like to eat and menus will be created to suit the style of food that is their personal preference. Every day, as one of the local fishermen returns to port with his catch, he calls into Dolphin Island where the guests are encouraged to select fish and seafood to eat later that day. Eating fish that fresh is truly a memorable experience as is the traditional lovo prepared as a farewell dinner for guests. Delicious parcels of food are lovingly prepared and carefully wrapped in banana leaves before resting on hot stones under the earth, where they will slowly cook for several hours before the lovo feast is ready to be served. Dolphin Island has many fabulous dining venues and guests are encouraged to enjoy as many of them as possible during their stay.
The elevated wide wooden plantation style verandahs catch a gentle breeze, while overlooking the infinity pool. The floating pontoon has a table in readiness for breakfast or a candlelit dinner and tables can be set up at very short notice beside the pool, on the beach, or wherever guests feel they would like to dine.