Weddings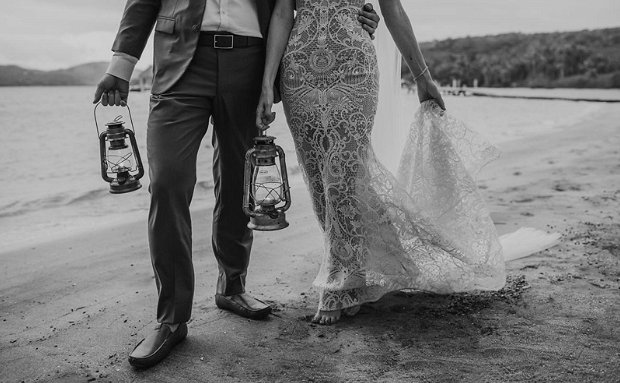 Recently Dolphin Island was the chosen venue for a very intimate ceremony attended by the bride and groom's closest family members, who all stayed with them over the celebration.
With the beautiful voices of a Fijian choir, fire dancers, and a pyrotechnic display, the happy occasion included a Champagne tower and Dawn's delicious food.
Like all destination weddings it all took a lot of planning however the Bride did a magnificent job, with support as required by Dawn and the Dolphin Island team.
After farewelling their families the bride and groom enjoyed the island in total seclusion, as they honeymooned in their very own tropical paradise – Dolphin Island.
Images Copyright of Kama Catch Me Photography.