Our Philosophy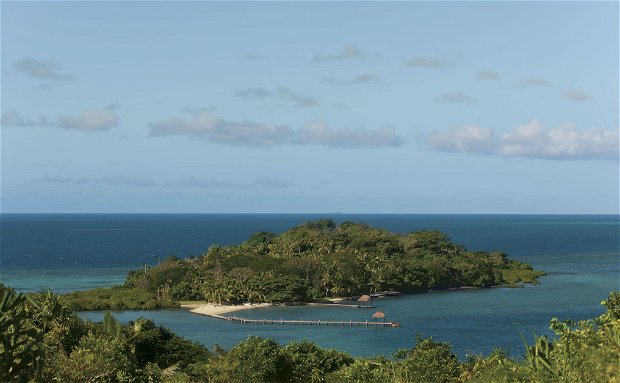 Small, intimate and totally unique – deliberately designed to be like no other. Dolphin Island offers a style of hospitality created around a deeply held personal ethos.
When Alex van Heeren founded The Huka Retreats he brought his own, very particular needs as a discerning traveller, to the creation of an iconic brand. Widely travelled, sophisticated yet never pretentious, he was intuitively drawn to create the style of experience that he would like to enjoy, and share with family and friends. The founder effectively became his own guest and in doing so brought about a style of property rarely encountered in the world we find ourselves in today.
A concept of luxury defined by deliberate isolation, complemented by unspoiled natural beauty and true privacy. Creating freedom to completely relax in real style and comfort, with personal service from great staff, delicious food and generosity of spirit. At Dolphin Island guests will encounter all this in abundance, with Manager, Dawn Simpson, and her team embodying the founder's unique philosophy beautifully. Guests can be as active or as relaxed as they like, their time is truly their own, Dolphin Island is where guests can step off the real world for awhile, and regain true balance and their equilibrium.
Guests never share Dolphin Island with anyone they don't know, they can connect with nature and with themselves, enjoying a truly immersive style of holiday while every day becomes their own, in a myriad number of ways they never dreamt was possible. Guests enjoy the attentions of warm and friendly Fijian staff looking after them beautifully, without being intrusive – with Dawn's love of her guests being the heart and soul of Dolphin Island. She, and her staff, care for their guests during the time they spend on Dolphin Island in their very genuine and nurturing way, with much laughter and a innate feeling of kindness very rarely encountered in most of our daily lives. It is probably best described by these words written in our guest book "we leave Dolphin Island feeling like brighter, better versions of our former selves"
Dolphin Island offers access to a genuine and authentic relationship with Fijian culture, making it possible for guests to immerse themselves in the kava ceremony, tapa cloth making, listen to all the amazing legends and stories passed down the generations from the village elders, enjoy the beautiful voices raised in song and join the rhythm of the drums accompanying the traditional dances.
At Dolphin Island guests will discover a very real Pacific paradise, where the people are as authentic as the world they live in. They are willing to share this with our guests in their generous and loving way. It comes straight from the heart and this is what guests leave with – a place in their hearts for Dolphin Island.