5 Night Itinerary Suggestion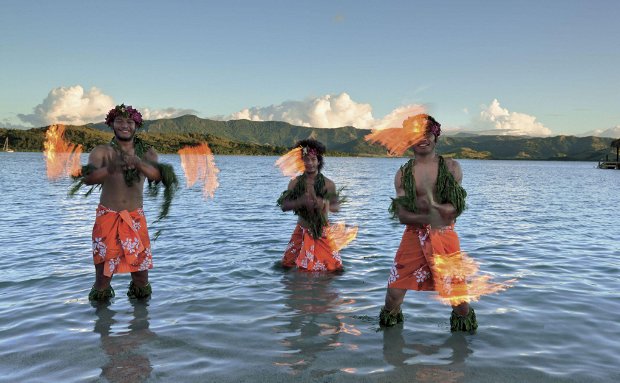 Step ashore on Dolphin Island – where a warm Fijian welcome awaits.
Day One: Step Ashore on Dolphin Island
Where a warm Fijian welcome awaits.
Relax and orientate while you are served some light snacks and a refreshing cool drink.
As the sun starts to drop slowly behind the palm trees enjoy a sundowner or two before easing into a romantic al fresco dinner by the infinity pool.
Day Two: Total Relaxation
Stroll over to the wooden verandah of the main bure for a relaxed breakfast. Enjoy fresh, juicy tropical fruits and dishes of your choice, while being wafted by the soft sea breeze.
Embark from Dolphin Island's shores for snorkelling nearby, or use the island's sea kayaks and paddle boards for exploring a little further afield in the clear, warm waters.
A leisurely lunch on your own private beach can lead into a pampering massage in your guest bure or at a location of your choice on the island.
Towards evening, it is time to think about a cocktail making session over at the main bure, followed by a delicious dinner, created especially for your enjoyment as you dine under the stars.
Day Three: Diving Discovery and Cultural Exchange
Head off to one of Fiji's famed diving spots for half a day of scuba diving and see the soft coral formations and schools of vivid tropical fish that make for such a memorable experience.
On your return to Dolphin Island you will have worked up an appetite for a poolside lunch. A nap or a spot of reading on the luxurious daybeds beside the pool could hit the spot before it is time to leave the island for a visit to a nearby village. Meet the locals and enjoy the natural warmth and friendliness of the Fijian people when you visit their village.
Day Four: A Walk to the Waterfalls
A change of scene this morning – breakfast in the elevated sleep-out bure overlooking the sea. Then it is off to the mainland for a walk with expert local guides to a stunning waterfall, where a swim in the cool clear waters will be the ultimate reward.
Dawn will have packed you a gorgeous picnic to enjoy on the way.
That evening drinks on the floating pontoon can be followed by a cooking lesson featuring Dawn's Fijian fusion cuisine, with more of her fabulous food for dinner.
Day Five: Catch of the Day
Fresh seafood always tastes best when you catch it yourself; so take advantage of the opportunity for some great fishing after a hearty breakfast. Crystalline waters are the home of some delicious local fish and with your own boat, driver and local knowledge you are sure to bring home more than supper. Dawn will show you just how your fish is best served for lunch so sit back and watch. For your last night on Dolphin Island a traditional Fijian lovo feast will be prepared for you. You may choose to relax and watch some of the preparations or take a tapa cloth making class in a nearby village instead. Come the evening the lovo will be served and later in the evening you will be entertained by singing and by dancers – including fire- eaters!